On your anniversary you're going to want to show your husband just how happy he makes you. After many years together you've been through thick and thin and are still just as in love with one another.
So you might be having an anniversary party, getting him a gift or just want to say a few words about how much you appreciate and love him. Whatever it is you're going to want your message, be that in person or in a card, to reflect how special he is to you.
But knowing what to say or write can be hard.
How do you wish your husband a happy anniversary? What do you say to show him just what he means to you on your anniversary?
Choosing the perfect words to truly reflect how special he is to you and get across those feelings is tough.
So if you're struggling with what to say then the anniversary wishes for husbands below should help with giving you some ideas.
Romantic Anniversary Wishes for Husband
You have made me the happiest woman in the world for so many years. I feel blessed to have the most amazing husband and partner. Happy anniversary my love
I would happily spend every moment of my life by your side. Happy anniversary my wonderful husband
Every day I count myself the luckiest woman alive and can barely believe you're really mine. Thank you for being such an incredible man and husband
I will never forget that moment I fell in love with you, and ever since then the happiness I have felt. I cannot imagine my life without you, and don't ever want to. Happy anniversary baby
We have so many wonderful memories to look back on and so much to cherish. I am forever grateful for the life we've made and the love that we share
You have been my rock, the one I lean on when times are tough, and the person I turn to for strength. You are my everything, Happy anniversary my one true love
"Meeting you was like listening to a song for the first time and knowing it would be my favorite" – Anonymous
You are my lover, my partner and my best friend. I love from the very bottom of my heart and will do so forever. Let's enjoy our anniversary and remember how lucky we are to have each other
The most wonderful thing I decided to do was to share my life and heart with you. Happy anniversary
Even now I still get butterflies every time I see you. That desire and love will never fade, even as we grow old together
SEE MORE: Wedding Anniversary Quotes to say 'I Love You'
Anniversary Quotes for Husband
"Love is not about how many days, weeks or months you've been together, it's all about how much you love each other every day" – Anonymous
"Thank you for being you. For sharing your love with me. For inspiring me to accept myself. For helping me see the unique beauty in imperfection. For showing me that love is something you do; something not to just be said, but also to be shown" – Steve Maraboli
"He's more myself than I am. Whatever our souls are made of, his and mine are the same" – Emily Brante
"I want to be with you now and I want it to stay like this forever" – Anonymous
"Every day, I discover that I love you even more, and in this infinite universe, I will love you till the ends" – Alicia N Green
"We are all a little weird and life's a little weird, and when we find someone whose weirdness is compatible with ours, we join up with them and fall in mutual weirdness and call it Love" – Dr. Seuss
"A strong marriage rarely has two strong people at the same time. It is a husband and wife who take turns being strong for each other when the other feels weak" – Ashley Wiillis
"So, I love you because the entire universe conspired to help me find you" – Paulo Coelho
"The best love is the kind that awakens the soul; that makes us reach for more, that plants a fire in our souls and brings peace to our minds. That's what I hope to give you forever" – Nicholas Sparks
"The real lover is the man who can thrill you by kissing your forehead" – Marilyn Monroe
"There is no end to a wedding anniversary when love is always full and growing each and every day" – Byron Pulsifer
SEE MORE: Inspirational Quotes about Marriage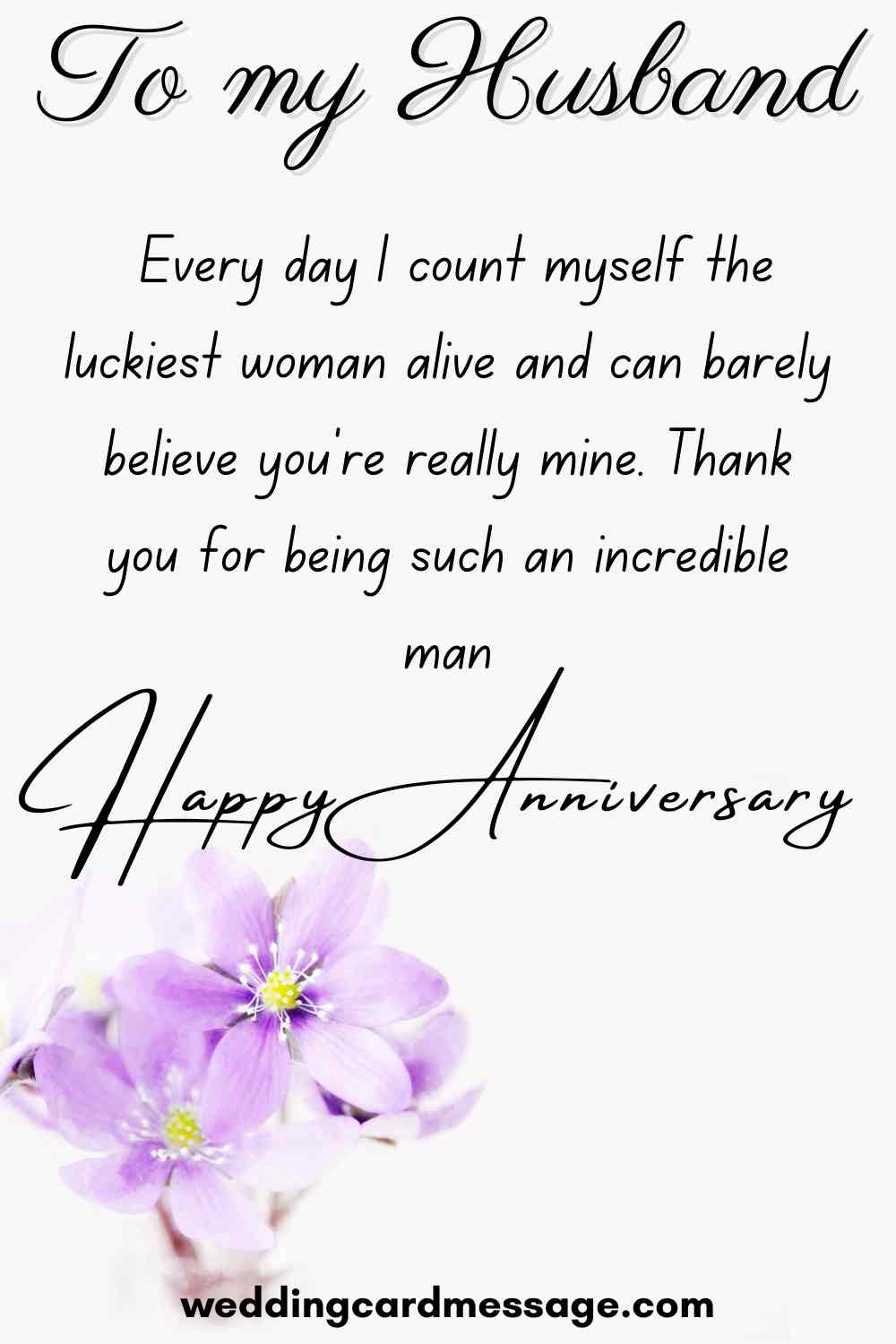 Funny Anniversary Quotes for Husband
Marriage is a relationship in which one person is always right and the other is the husband!
"Unless you want to forget about your marriage, it's a good idea to remember your anniversary" – Melanie White
Happy anniversary! I want to spend the rest of my money with you!
A man is incomplete until he is married. After that, he is finished
I love waking up next to you in the morning. Just don't breathe on me
Love is just being stupid together realty, isn't it? I like being stupid with you though!
Sorry, no refunds! Happy anniversary hubbie
It is remarkable how long we have tolerated each other for, isn't it!? Here's to many kite years of you tolerating me
Let's celebrate the day you gave up on finding anyone better than me. Happy anniversary!
There are two sides in a marriage, one who is always right and the other is called… the husband
"I love you more than coffee, but please don't make me prove it" – Elizabeth Evans
"When someone is murdered, the police investigate the spouse first. That tells you everything you need to know about marriage" – Katherine Hepburn
SEE MORE: Funny Wedding Anniversary Quotes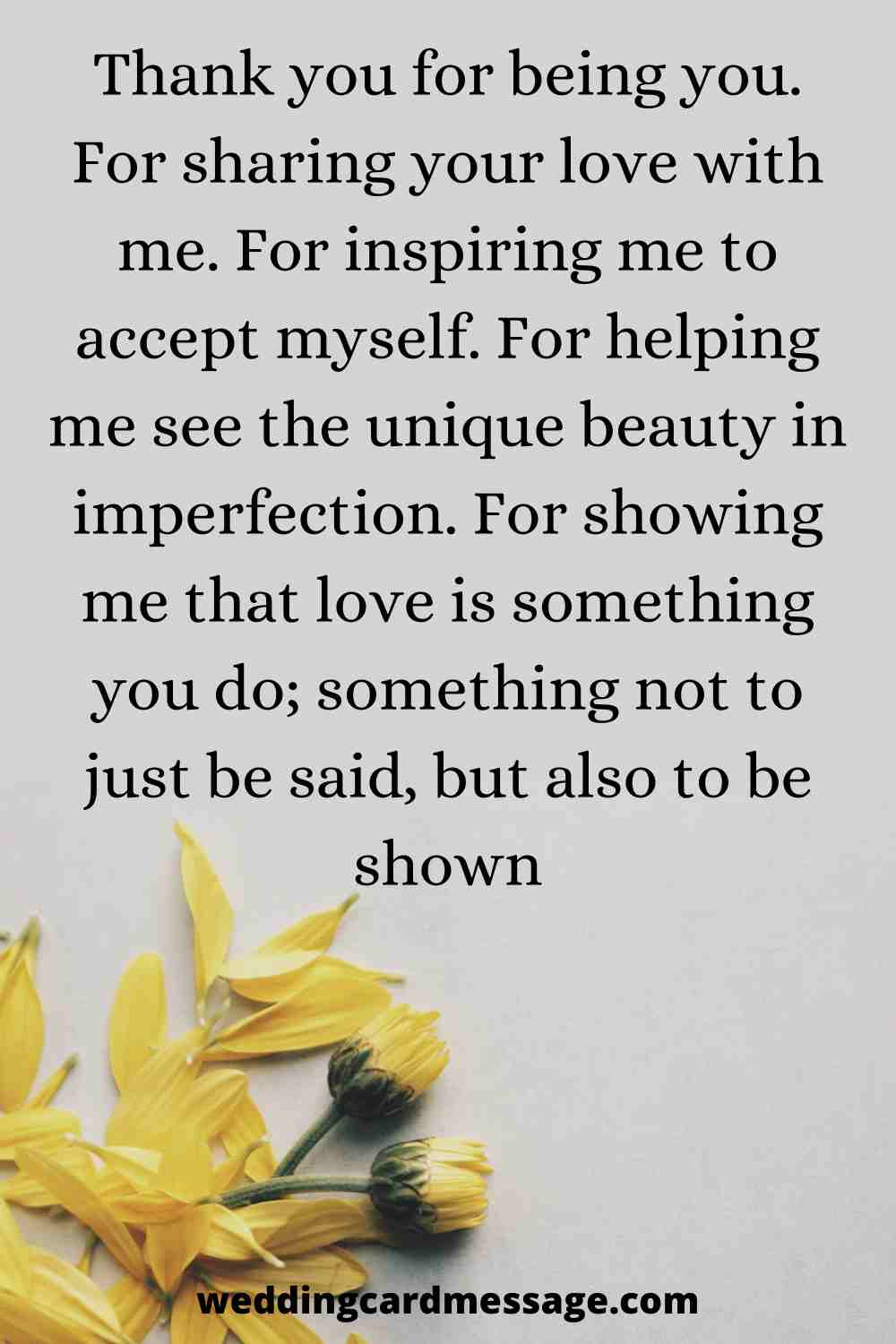 Anniversary Wishes for Husband who is Far Away
Although we aren't together in person I know that wherever you are you will always be in my heart. Happy anniversary darling
Distance can't stop our love. You may be miles away but we are connected by a bond that is unbreakable
Happy anniversary to my amazing husband. I wish you were here. I'm counting down the date until you're back by my side
You always have my heart even when you're so far away. Happy anniversary
I miss you so much honey. I know it can't be helped but I wish we could spend our anniversary together. Until you're with me I will be longing for you
They say absence makes the heart grow fonder, but in this case it's distance. Every moment you're away from me I only miss and need you more. Please come back soon. Happy anniversary
Being far apart has only made my love for you grow stronger. Each second without you is so hard, but the promise of knowing you'll be coming back to me soon is what keeps me going
My heart aches for you. I long to be in your arms and with you on our anniversary. You are my world and I miss you more than I could possibly say. Please return soon
Hopefully these anniversary wishes for your husband will have helped you to show your partner just how much you love him.
Whichever way you choose to let your husband know – with a party, gifts, card or just saying it to him – finding some moving words to express your love on your anniversary is a great way to make sure he is aware of how much you love and appreciate him.