On your aunts wedding day you will want to wish her congratulations. A wedding is always such a special day, especially when it's a family member.
But it can be difficult to know what to say or write in a wedding card or message to your aunt. Finding the words to let her know how happy for her you are is tricky.
How do you express just how pleased you are for her? On such a big day your words should match the occasion.
So if you're struggling then use these examples wedding wishes for your aunt and show her exactly how happy you are to see her getting married.
Wedding Wishes for Aunt
To my beloved aunt, I'm so happy to see you getting married and be a part of your wedding. All my love
With all my love on your big day auntie. You deserve a wonderful wedding and happy ever after
I'm so happy you have found the love of your life and are getting married. I wish you nothing but happiness, my dearest aunt
Wishing you a perfect wedding day, auntie! I know you're going to be so happy
I hope your wedding day is all you dreamed of and filled with love and joy, auntie
I can't say how excited I am for your wedding! You have found the purest love and deserve all the happiness that your wedding will bring
To my favorite aunt, I hope you have a lovely wedding. It's wonderful to see you finding such a pure and true happiness
Happy wedding day to my wonderful aunt! Remember you're marrying the love of your life so do your best to enjoy the big day as much as you can!
Today is the first day of your new life and the happiness it will bring. All my best for today and your future as man and wife
The coming years and decades will bring you happiness and countless amazing memories. My best wishes for your wedding
May today be the beginning of your new life and it start in the best possible way – surrounded by friends and family
Wishing my aunt a very happy and long marriage. Have a brilliant day!
Wishing you and your husband to be fantastic memories of today that you can treasure forever. All my love
Your love will only grow as each year passes and you can walk down the aisle today happy knowing you are going to be spending your life with the person you truly love
I've seen the love between you and your husband to be and I know how strong it is. You're going to be so happy together and I'm beyond pleased for you. All my love and wishes for a wonderful day
Congratulations, auntie. My heart is overflowing with happiness as you get married. Enjoy every second of today
Wishing you a lifetime of growth and caring with the person you love the most. You can look forward to many years of happiness
May you enjoy a lifetime of bliss with your husband. Congratulations auntie!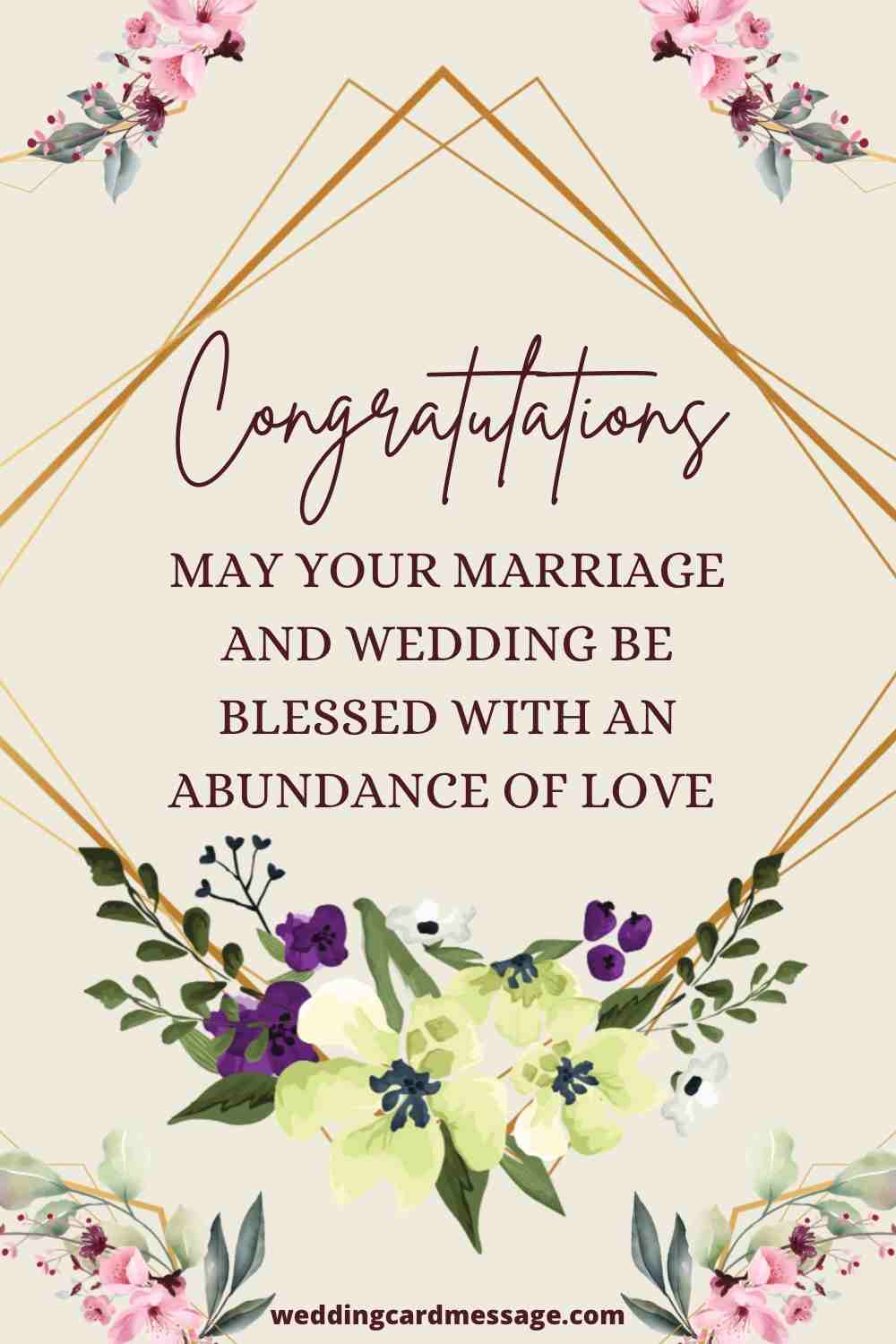 READ MORE: Wedding Messages for Family
Wedding Congratulations for Aunt
Congratulations to my auntie! I hope your wedding day is one filled with the love of family and friends and is the beginning of a new, wonderful chapter for you
Today we will all raise our glass to you as we congratulate you on your marriage. Here's to a lifetime of happiness
I'm overwhelmed that you're getting married and have found that one person who makes you truly happy. Congratulations auntie!
You make such a perfect couple and I don't think I've ever seen two people who were more meant to be together. Congratulations
It is a real honor to be at your wedding and witness you getting married. Congratulations and here's to a very happy life
READ MORE: Wedding Wishes for the Bride and Groom
Congratulations and may your marriage and wedding be blessed with an abundance of love and good health
Your new life starts today and you can look forward to it being the stuff that dreams are made of. Congratulations auntie and washing you a truly special day
Congratulations to my aunt on your wedding day. Have a wonderful time and even better life with your new husband/wife
Sending my best wishes for a very happy life as husband wife. You deserve it, auntie!
You've always been so important to me auntie and that's why I'm so delighted that you have found someone who makes you so happy. Congratulations
It's a total joy to witness my aunt getting married. Sending my congratulations and love on the big day
Congratulations auntie on your massive day! We will all be by your side to see you walk down that aisle. I only hope the nerves don't become too much and you can really enjoy it
Thank you for inviting me! It's going to be a joy to see you get married, auntie. Congratulations and wishing you all the love in the world
My biggest and best wedding wishes for my dear aunt. May your love be eternal and your smiles warm each other's heart. Congratulations
Here's to an eternity of love and happiness for you my beloved aunt. All my best, sent from my heart to yours on your wedding day
Wishing you a spectacular wedding, auntie. Congratulations on the big day and your exciting new future that lies ahead
Dear aunt, may love always be with you as you embark on this new journey. Congratulations!
Let your wedding be the happiest day of your life. Congratulations, auntie
Here's to a happy wedding and marriage for the best aunt in the world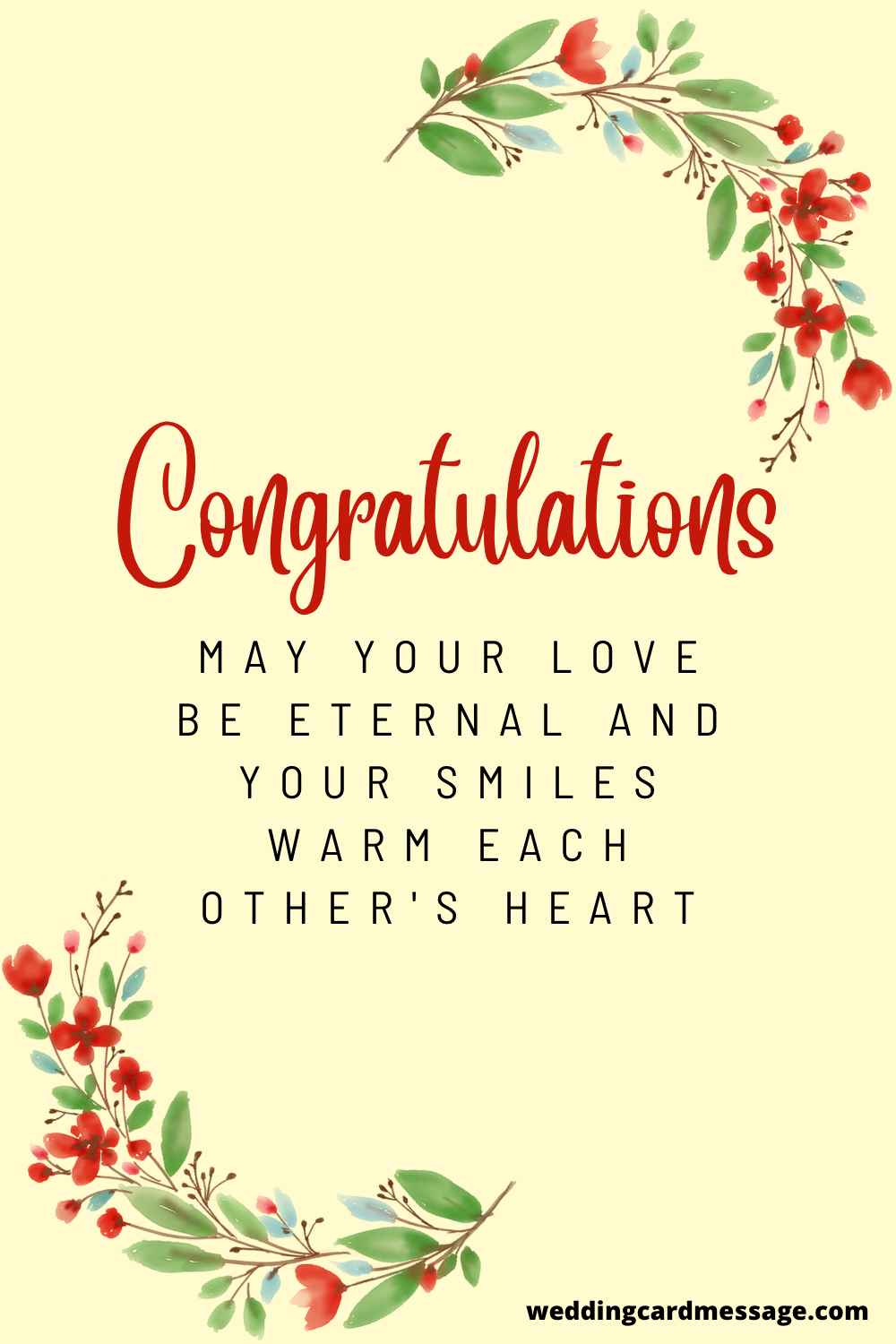 READ MORE: Wedding Wishes for the Couple
Hopefully these wedding messages for your aunt will have helped you to find the best words for congratulating her on her wedding day.
Just speak from the heart and let your aunt know just how pleased for her you are that she is marrying her true love.